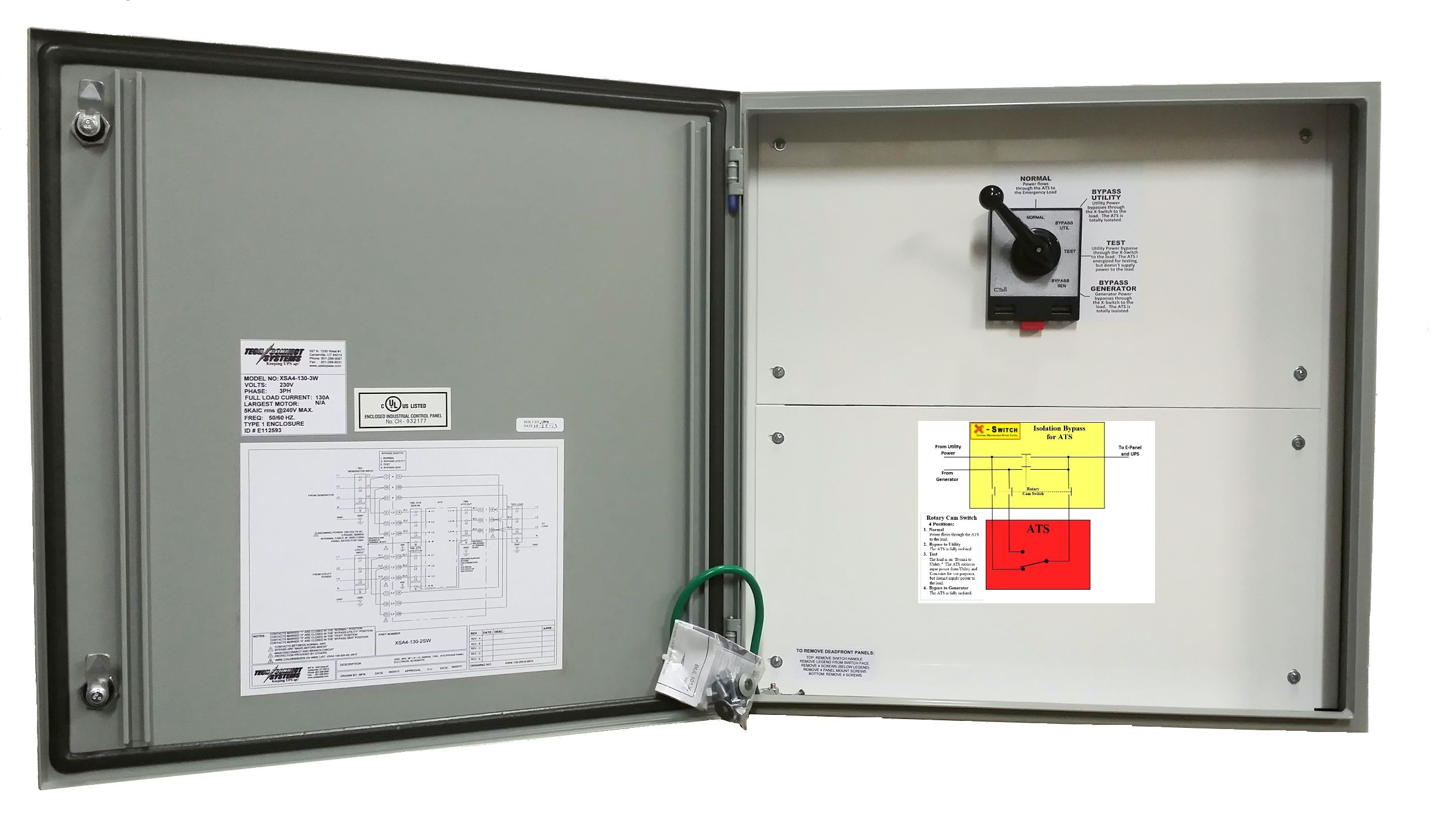 Isolation Bypass X-Switch for ATS
Wow, this is a wonderful new product at Tech Connect. It's an external bypass switch for your ATS Automatic Transfer Switch.
It came by customer demand - our customers are using regular X-Switch bypass switches for their ATS as well as their UPS. It works OK, but only gives you one source for bypass, the Generator or the Utility, but not both.
The new ATS X-Switch is a Rotary Bypass Switch with four positions:
Normal: The ATS gets power from the Generator or Utility, and switches when needed.

Test: If the ATS is broken, this position bypasses the load to utility, and provides input power to the ATS so you can be sure it's been repaired correctly.

Bypass 1 - Utility: Provides power to your emergency systems from the Utility.

Bypass 2 - Generator: Provides power to your emergency systems from the generator.
The ATS X-Switch gives Make-Before-Break operation when you switch from Normal to Test to Bypass on Utility. That's sweet! (If the ATS is switched to Generator, there will be a break as you rotate the X-Switch handle.)
The ATS X-Switch is much smaller and far less costly than the large Isolation Bypass ATS switches available from the Generator Manufacturers. It's completely external to the ATS, so you can repair or replace the whole ATS if needed.
ATS X-Switch is available in sizes up to 765 Amps, at 208 or 480 Volts. Call for pricing today!